A comment for the post on
Sergio Musmeci's bridge over Basento river
in the Italian town of Potenza, included the link to the cover shot for skateboarding culture magazine
6:00 am
. Since I really like the bridge, this offers a chance to post a few more images of it.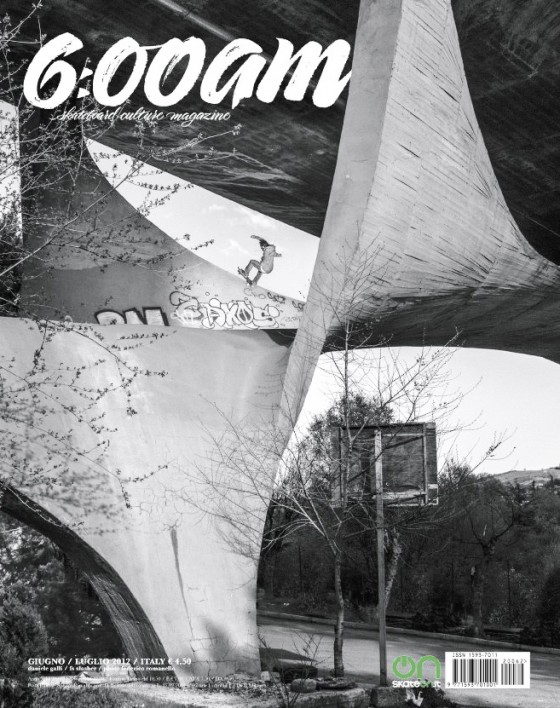 [Daniele Galli on the cover of 6:00 am magazine, photo by Fede Romanello,
via
]
The blogger Lorenzo Bini (Lorebini) had previously discovered this amazing concrete landscape and
wondered on the Bastard Blog
whether anybody had used it to skate. Skater Daniele Galli picked up on the post and drove south to do it, as shown on the dare devil cover shot above.
via
I'd love to see more images of skaters using concrete - perhaps discovering new cool concrete 'landscapes' discovered and appreciated from the perspective of the skating culture.